We have just returned from our cabin up north. It was a good weekend for spotting birds and other wildlife. Despite the wet and cold,
we saw a porcupine high up in a tree.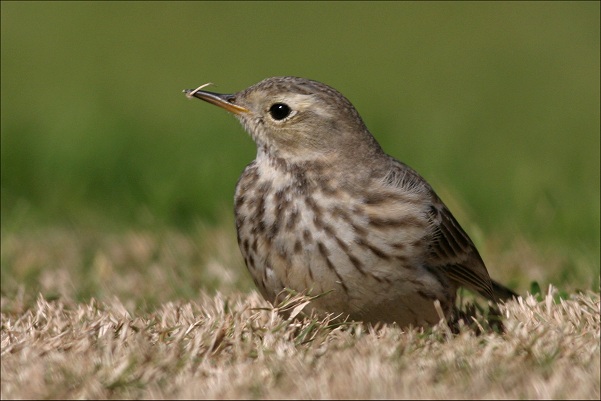 A flock of American Pipits we feeding in an open area near the cabin.
At Lake Hilbert we saw ten pairs of Common Eider. This is a weird sighting, according to all the books, the Eiders are sea ducks, not found in this area. We had a good look at these birds and their identification was definite. ???????
A bald eagle was feeding on a deer carcass near the side of the road.

Lots of turkeys, loons, sandhill cranes.
One grouse.
One the way home we saw pelicans on lake Butte des Morts.
Our trip home was highlighted with a stop at the dam in Shawano, on the Wolf River.
Hard to see in these photos, the
Lake Sturgeon
were spawning. Look very closely at the photos and you can see dark triangles sticking up out of the water. These are fins from thousands of sturgeon.... quite the sight.. something I will never forget.